Limbaži Latvia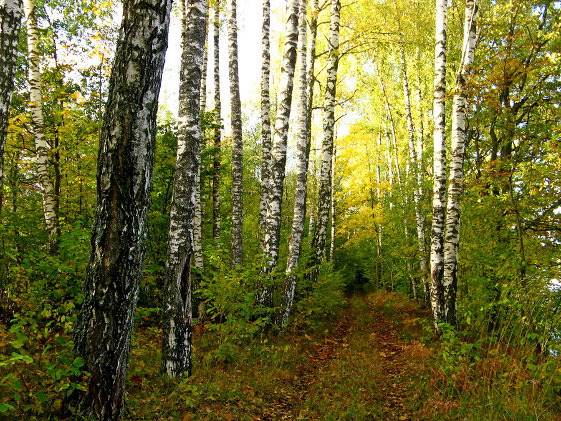 photo by Julita Kluša, daba.dziedava.lv
Limbaži region is located at the coast of the Baltic Sea – in the north-western part of Riga Gulf and has border with Estonia. The population is around 35.5 thousand inhabitants who live in the area of 2439 km. The region consists of three independent administrative parts – Limbaži, Salacgrīva and Aloja. Each part has a local government.
Limbaži region is rich in forests. In 2008 the forest cover of the total area of Limbaži region was 53.4% that is more than in average in Latvia. The main economic activities of Limbaži region are associated with agriculture, forestry and fishing industry. Since forestry is one of the most significant industrial activities, there are around 15 forestry and 40 wood processing companies located in region. Around 40% from total employees are employed in public and ~60% - in private sector. The unemployment rate by the end of 2009 was 14.6%.
Limbaži region does not have an access to natural gas grid, therefore wood biomass is the main energy source used for heat generation in both – local and district heating systems as well as in industry. Most significant amounts of wood fuel are consumed by Limbaži district heating company "Limbažu Siltums", fish processing company "Brīvais Vilnis" and by number of municipality operated boiler houses. The total installed heat capacity of most significant heat sources is around 90 MW. Besides there are a number of comparatively low capacity heat sources – individual heating systems and most of them basically are operating on the wood fuel – fire wood, pellets, and sawdust briquettes. Wood fuel is purchased from local producers; however, depending from the price sometimes it is supplied also from surrounding regions. Almost all electricity in Limbaži region is imported using general electricity grid. Two small hydro power stations (0.05 and 0.035 MW and wind generators (1.2 MW installed near to Ainaži are the only electricity generation sources in Limbaži region. There are seven district heating systems located in Limbaži region: in Limbaži city, Aloja, Salacgrīva, Umurga, Pociems, Liepupe and Ozolmuiža. All of them justify;coal or oil products.using solid wood biomass for heat generation directly or by co-firing with Some other biomass projects are currently being developed, for example, a construction of new biomass CHP plant in Limbaži city is considered, and two biogas CHP plants are foreseen. Absence of natural gas grid in the region so far has facilitated the extended use of wood fuel in local heat sources and district heating systems and promoted. Establishing a local bioenergy network in Limbaži region will ensur development of related infrastructure. However, sometimes especially smaller biofuel purchasers find difficult to buy good quality fuel at reasonable price. BioRegions will help to increase the availability of appropriate quality bioenergy resources and will facilitate further bioenergy development in the region.